Wintering in California? Well you really
can't
call it
wintering
, especially this Winter!
With the lack of rain, constant sun and warm temps, Redwood City has really lived up to its moniker "Climate Best By Government Test". A joint study conducted by the governments of the US and Germany found the area centered on Redwood City tied for the world's best climate with the Canary Islands and North Africa's Mediterranean Coast. And, the study sure proved valid this winter season.
Everybody dresses ship during California Christmas.
We enjoyed our stay at
Westpoint Harbor
, a new private marina on the western shore of south San Francisco Bay. The amenities of dockside pump out, tanker truck fueling, free wifi, free ice and City close yet quiet location make Westpoint one of our favorite. The marina has friendly tenants, staff and a loquacious owner. Best of all, the moorage rate was half of the City marinas including those of the Pacific Northwest!
With all the fair weather, you bet we took advantage, completing many projects during our 4-plus month stay. Here's a list of work completed.
1. The navigation computer disk drive was replaced with a solid-state drive from
Crucial
causing about a 5-fold speed increase.
Golight Floodlights built with super bright LEDs light up the ocean ahead at night.
2. New headlights for night running were installed high on the mast to keep us from connecting with crab pots during our nighttime runs. These are
Golight Floodlights
built with super bright LEDs.
3. Running in the dark, even dimmed chart plotter displays reflect off the pilothouse ceiling. This impacts our night vision, so display hoods were fabricated from black foam board. Wow, this really is a big improvement!
4. The boat's teak was varnished while the hull and topsides were polished and waxed. All but two waste hoses were replaced with new.
5. The fresh water pump was relocated and rewired directly to the battery by-passing 60-feet of wire to the main circuit panel. This increased the water pressure from 35 to 55 pounds per square inch.
New automatic Cannon down-riggers.
6. Last summer's Sitka fishing crew just got tired of hand-cranking up those heavy down-rigger balls each time a salmon was hooked, and then maybe lost. So they pitched in and purchased automatic down riggers which we installed.
Three-carburetor BF-40 Honda outboard rebuild.
7. The tender boat's Honda outboard has been idling rough and dying. After research a carburetor cleaning was recommended. Rather than launch, haul, and trailer the boat to a service company, it was much easier and cheaper to do the mechanical work in-house. Thanks to several detailed
YouTube videos
, the carburetors were disassembled, cleaned, reassembled and installed with little difficulty. And the engine runs great! We also repaired the slow inflatable tube air leak, re-installed bow handle, and applied new name graphics to the tender.
8. Over the years, the boat has gotten used and even sometimes abused. Many gel coat and fiberglass chips, dings and dents make for a less than pristine appearance. So with abundant sunshine and warm temps of Redwood City, we mixed, dabbed, brushed and smoothed our way into a better looking boat.
9. The main and generator engine fluids and filters were changed out with new. This spring, a service mechanic will be employed to adjust the valve clearances, clean the heat exchanger, and flush and replace the coolant systems. The leaky stabilizer hydraulic tank cap housing was replaced and the tank is now completely "drip-less".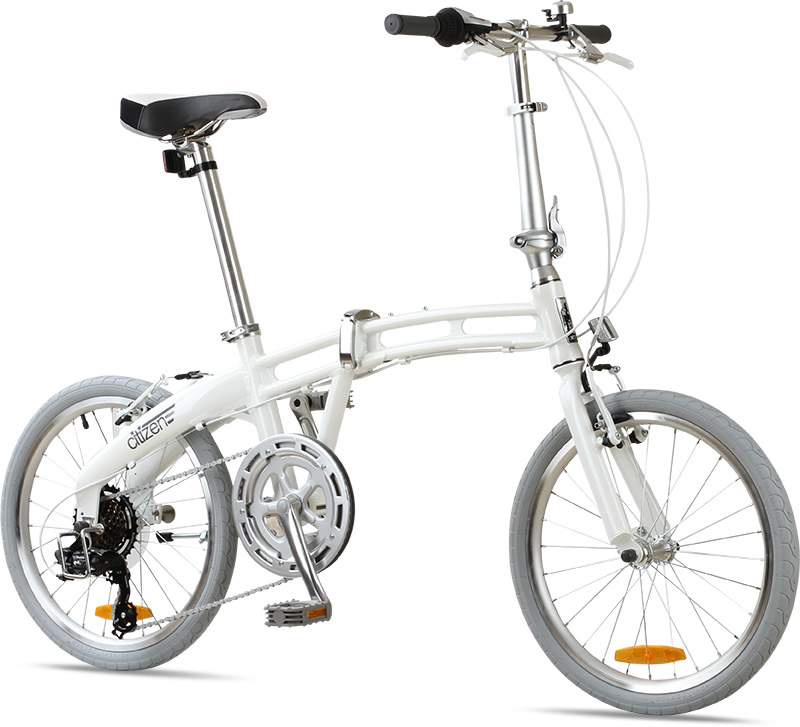 Two new Citizen folding bicycles now grace the lazerette.
10. For transportation when arriving at a city marina, two
folding bicycles
were added to the lazerette. We hope the bikes will magically call us for a ride, and exercise.
11. In the cockpit area, we added an 120V electrical outlet and replaced exterior corroded drawer and cabinet hardware.
12. We replaced miscellaneous items including a prawn trap, fender covers, life vests, and the Lifeline rescue system.
We had a nice time with the boat located in our home state, however we miss the wilderness winter cruising of the Pacific Northwest. It's time to head back.